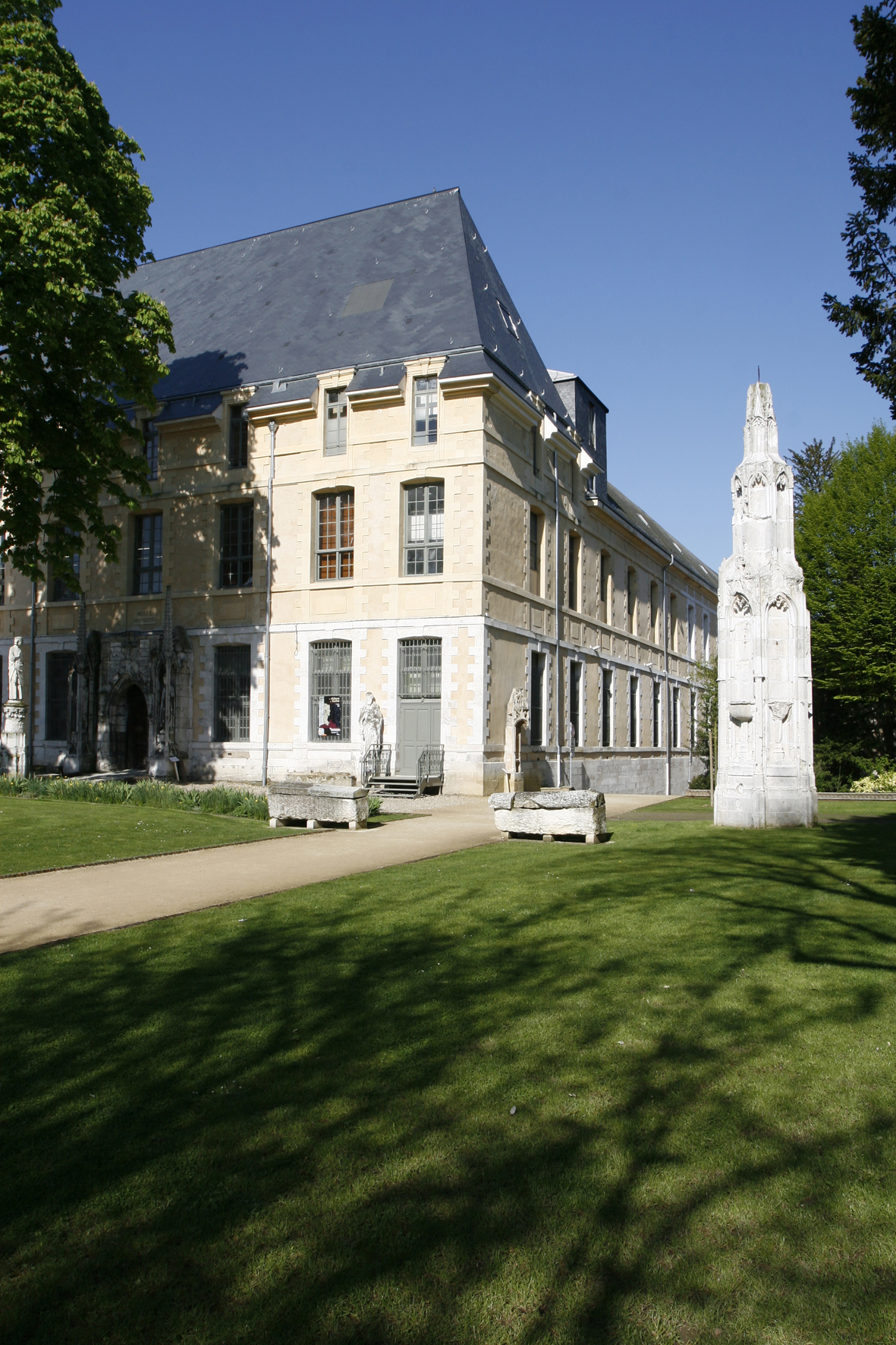 History of the Museum
The Museum of Rouen, two centuries of history
Since reopening in February 2007, the Museum of Rouen's objective has been to become a twenty-first-century forum. Housed in a nineteenth-century temple and filled with natural and scientific history, this is more than just a museum. The wealth and diversity of its collections, which include 800,000 objects, make it one of the leading establishments of its kind within the region.
Founded in 1828 within the former seventeenth-century Saint Mary convent, the "natural history cabinet" was originally a higher education institution intended to provide municipal classes in zoology, botany and pharmacy. Very quickly, it grew to become a major venue for natural sciences in the nineteenth century.
In fact, thanks to the determination of its director Félix-Archimède Pouchet, the Museum was opened up to the wider public from 1834 in what was a very innovative move at that time. Félix-Archimède Pouchet and his successors went on to do everything to make the museum accessible to as many people as possible, as well as to develop it into an educational and inviting space.
Each object and artefact tells a story, linking the town and the museum. As such, most of the "exotic" mammals came from the menageries of the Saint Romain Fair, located on Place du Boulingrin at the time. The fairgrounds had actually taken to selling their deceased animals to the Museum. Port activities also enabled the Museum to acquire numerous items, such as those donated by Gaston Saint, a cloth merchant who traded primarily with Australia. He brought back several specimens from his travels between 1913 and 1916 with the aim of acclimatising them to Normandy. We can now admire them in the diorama of Australia, located at the end of the mammals gallery.
The Museum's exhibits reflect the evolution of scientific museology. The Museum is now a kind of "Museum of Museums" that contains the spirit of the space. This atmosphere has also been a source of inspiration for great writers such as Gustave Flaubert, Jules Michelet, Guy de Maupassant and, more recently, Philippe Delerm.
Today, the Museum of Rouen's aim is to become a place in which modern-day scientific and cultural issues can be debated. With its rich heritage, the institution will become part of a process of exchange and reflection on topics such as sustainable development, biodiversity, global warming, the extinction of species, and bioethics.
The Museum's legitimacy can be seen by studying its collections. Each specimen is steeped in scientific and historical information, providing an insight into the past in order to help us to understand the present and prepare for the future. As such, throughout its collections the Museum offers an unusual journey that is accessible to all audiences. An aesthetic and didactic journey that takes you to the frontiers of science, art and history...